TAMA Imperialstar:A Complete 5-pc Drum Kit w/ Cymbals and Hardware
Buying a "budget" set of drums can sometimes feel like a bit of a gamble. But at Sweetwater, we're committed to making sure you get your money's worth out of the gear you buy. That's why we stand behind our TAMA Imperialstar complete drum sets. For starters, you just can't beat the value of these kits, which come with a complete set of stage-ready TAMA hardware and quality Meinl cymbals. The 6-ply poplar shells themselves sound remarkably balanced and responsive, too, making this the kind of kit you buy as your first and end up holding onto for life. A host of exciting new wrapped finishes for 2019 makes the TAMA Imperialstar an irresistible buy for any level drummer.
Related Videos: Imperialstar IE52C 5-piece Complete Drum Set with Snare Drum and Meinl Cymbal – Hairline Black
The TAMA Imperialstar includes all you need — just add sticks
TAMA takes the guesswork out of assembling a truly playable set of drums. Included with your TAMA Imperialstar is a quality set of Meinl HCS cymbals — 14″ hi-hats, a 16″ crash, and a 20″ ride — for a stage-ready sound. A TAMA single-chain drive kick pedal provides a smooth playing action for your bass drum, and a full selection of TAMA hardware provides the stability you need. The cherry on top is a TAMA Imperialstar drum throne, which provides comfort for long playing sessions.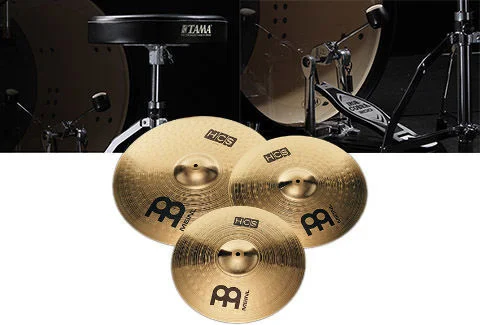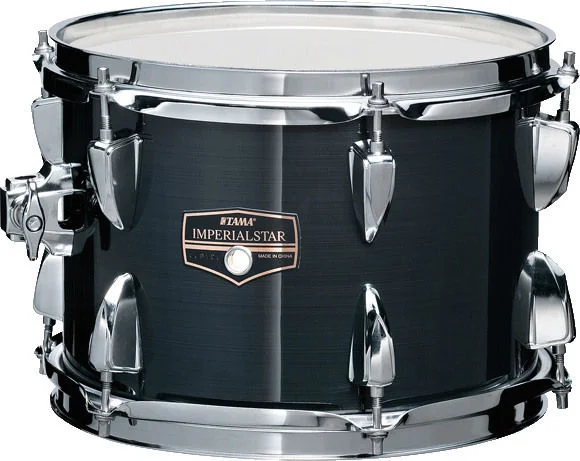 The warm, balanced tone of poplar
The shells of your TAMA Imperialstar are made from six plies of lightweight poplar. Poplar is known for its quick decay and full-bodied tone, which are just the qualities you want for close-miking applications onstage and in the studio.
100% glued wraps
Unlike some others kits, the TAMA Imperialstar's attractive wrapped finishes are glued 360° around the shells to eliminate buzzing or lifting of any kind. This leads to long-lasting good looks and a more consistent, resonant tone throughout the kit.
Better performance through precision bearing edges
Bearing edges play a big part in how your drums sound and tune up over time. Fortunately, TAMA's edge-cutting process produces clean bearing edges on all the Imperialstar's shells. The result is a set of drums that ring true, with a wide tuning range and sensitive playing dynamics to suit most styles of music.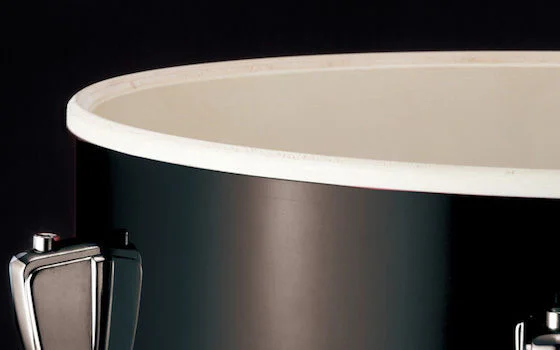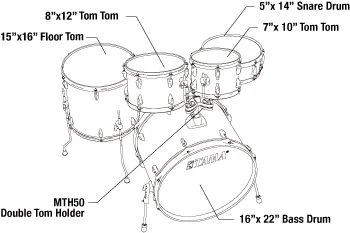 TAMA Imperialstar 5-piece Drum Kit Features:
A great-playing drum kit at an affordable price
Sizes: 10″ and 12″ toms, 16″ floor tom, 22″ kick drum, and 14″ snare
Includes cymbals, stands, pedal, and throne — just add drumsticks
Poplar shells offer natural warmth and balanced dynamics
Precision bearing edges enhance sensitivity, tuning range, and resonance
360° glued wrap finishes eliminate buzzing and lifting
Black nickel hardware offers a nuanced look
Quality Meinl HCS cymbal pack includes 14″ hi-hats, a 16″ crash, and a 20″ ride
TAMA single-chain drive kick pedal with base plate plays fast and smooth
Ultra-stable TAMA Imperialstar hardware includes double-leg bracing, 3-tier height adjustment, and a convertible boom stand
TAMA Imperialstar drum throne is comfortable beyond its price point
TAMA imperialstar Tech Specs
Finish:

Hairline Black Wrap

Configuration:

Drum set with hardware

Number of Drums:

5

Snare (Depth x Diameter):

5″ x 14″

Mounted Toms (Depth x Diameter):

7″ x 10″, 8″ x 12″

Floor Toms (Depth x Diameter):

15″ x 16″

Bass Drums (Depth x Diameter):

16″ x 22″

Shell Material:

Poplar

Included Cymbals:

Meinl HCS 14″ Hi-hat, 16″ Crash, 20″ Ride

Included Stands:

Tama Imperialstar hardware (boom, straight, hi-hat)

Included Drum Pedal:

Tama Single-chain drive with base plate

Included Throne:

Tama Imperialstar Throne

Tom Holders:

L-Rod and Omnisphere Tom Holder

Manufacturer Part Number:

IE52CHBK