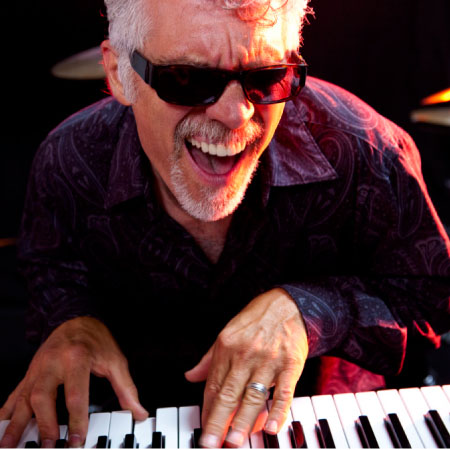 Behringer Motor 61 Controller Keyboard
The MOTÖR 61 master keyboard controller allows you to take total command over your virtual instruments and DAW (Digital Audio Workstation). Featuring amazingly-smooth action, motorized faders and touch-sensitive pads, the MOTÖR 61 provides an unparalleled level of control for the ultimate creative expression.
The 61 semi-weighted full-sized keys, 60 mm faders and backlit drum pads give you hands-on control over all the parameters of your favorite DAW. An incredible hardware-based arpeggiator enables you to instantly add arpeggios to software and hardware synths and create complex arrangements on the fly.
MOTÖR 61's endless rotary encoders provide immediate feedback about your software, plus the convenient, backlit transport section puts all playback and record functions right at your fingertips. You get fast, easy-to-read information at-a-glance, thanks to MOTÖR 61's spacious, backlit LCD screen.
Ready to go right out of the box, just connect to your computer and download the free audio recording, editing and podcasting software at behringer.com, which comes with 150 instruments and effects plug-ins. MOTÖR 61 is the fast and easy way to get you back "in-touch" with every element of your creativity.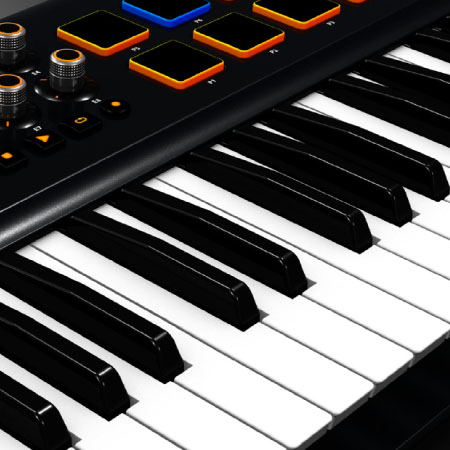 Motor 61 Controller Keyboard with an Awesome and Illuminating Experience
The keyboard features 61 expressive, full-sized keys with velocity and aftertouch to deliver a superior feel. You'll like the weighted feel of the large keys. And after you strike one of our sturdy keys, it responds in ways that will please the most seasoned musician. Aftertouch will articulate your sound with variations of pitch, volume, modulation or color – whatever parameters you choose. Whether you have a heavy, or soft playing style, MOTÖR 61 always responds to your touch.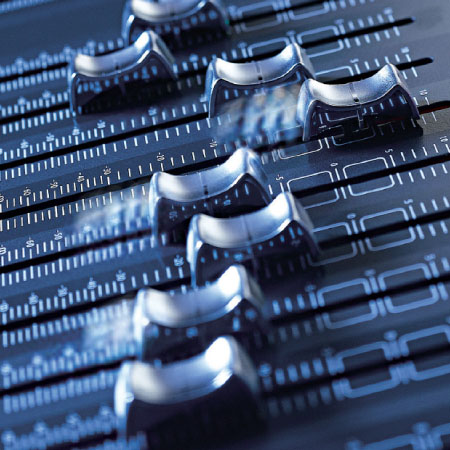 Master Controller Keyboard Faders that Dance with Your Music
The days of keyboard players setting up a separate MIDI fader controller are finally over – a new day of empowerment and ease-of-use has dawned, thanks to MOTÖR 61's 9 motorized 60 mm touch-sensitive faders. Now you get the very same technology found in our award-winning X32 digital mixing console to give you the ultimate control over your DAW mixer, soft synths or effect units.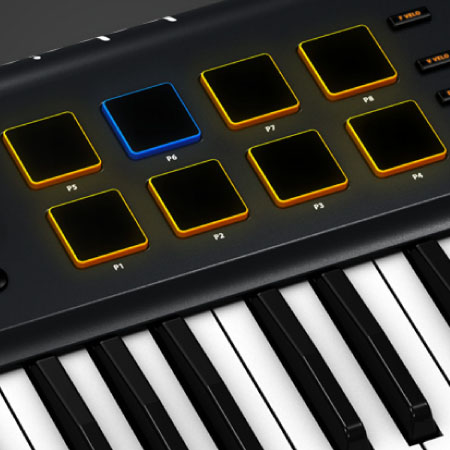 Dedicated, Sensitive Drum Pads
Much like MOTÖR 61's keyboard, the back-lit drum pads are velocity and pressure sensitive, letting you take your drum performance and sample or loop triggering to the next level. Sequence beats, or fire off your favorite sample or effect and save your keyboard for more expressive play.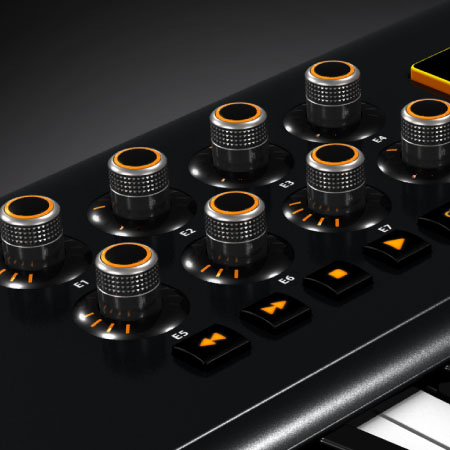 8 Illuminated Rotary Encoders
When switching between plug-ins, MOTÖR 61's rotary encoders automatically, and visually let you know where plug-in parameters are set. The 8 ultra-precise, brightly, illuminated encoders and LED collars provide a clear and instant overview of all software parameters at all times – allowing you to stay in the creative moment.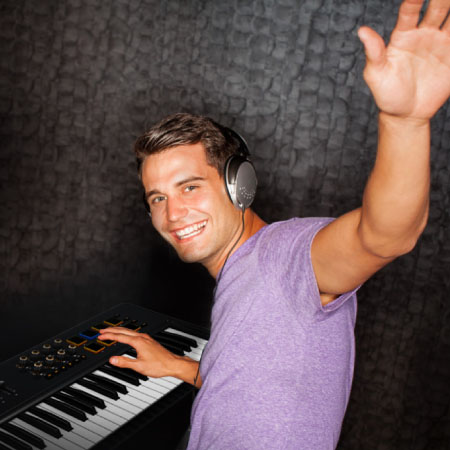 Drum Pads On Deck
When it comes to create really-captivating drum tracks – MOTÖR 61's dynamic drum pads make all the difference! By providing total control over soft synth drum sounds, with a real drum feel that simply must be experienced, 8 velocity and pressure-sensitive backlit drum pads re-define the ultimate drum and sample-loop performance.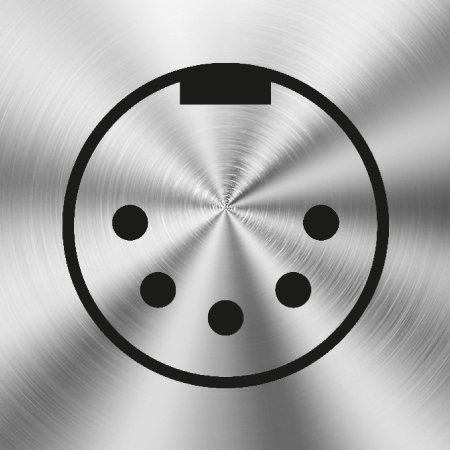 Automatic Mapping
The MOTÖR 61 works right out of the box, with MIDI and Mackie Control* modes that automatically map all 61 keys to commonly used parameters of popular software instruments and audio workstations. Plus we off er free user presets for your favorite setup, including specific software/ hardware combinations.
Transport Always Ready for Your Inspiration
The backlit transport section on the MOTÖR 61 provides quick, fingertip access to your playback and record modes – and swapping between faders, encoders and pad banks is as simple as the press of a button. Easy – amazingly easy!
Arpeggiate and Unleash Your Creativity
The hardware-based arpeggiator lets you add arpeggios on the fly, helping you create complex arrangements. Electro-Pop and EDM are filled with arpeggios and the MOTÖR 61 adds this ability to ANY soft synth with the most-advanced arpeggiator in the industry.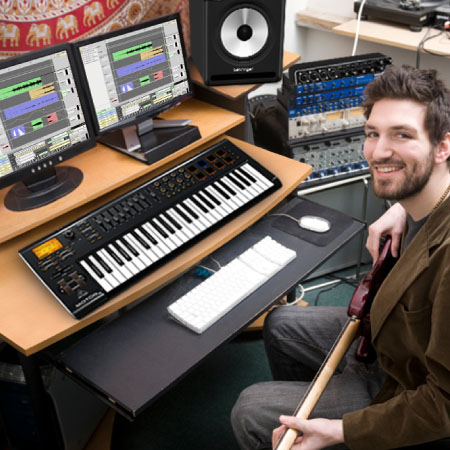 Sublime Flexibility
With the fantastic MOTÖR 61 at your command, you can communicate with your Mac or PC and instruments via USB or MIDI In/Out/Thru – including merge functionality. And and absolutely free of charge audio recording, editing and podcasting software suite, complete with 150 instrument and effects plug-ins – is just a download away at behringer.com!
You simply won't find a more versatile USB/MIDI master controller keyboard with motorized faders and touch-sensitive pads at this price. Whether you want to rock out drum patterns, play a synth or tweak tracks in a mix, the MOTÖR 61 has the amazing feel and response to turn you into the master of your musical software. Get the MOTÖR 61 today and start creating your next masterpiece tonight!