EUROPOWER EP2000 Details
Europower EP2000 Has become one of the best-selling power amps in the industry. Our proprietary Accelerated Transient Response (ATR) Technology gives the EP2000 the massive power reserves needed for deep and impactful bass response, which translates into a more natural sound quality that will bring your audience to its feet – and keep them there! With an amazing 2,000-Watts of output power (2 x 1,000 Watts @ 2 Ohms; 2 x 750 Watts @ 4 Ohms; 2,000 Watts @ 4 Ohms in Bridge mode), the EP2000 is the perfect
amplifier
for medium- sized club gigs, mobile PA systems, church services or public spaces.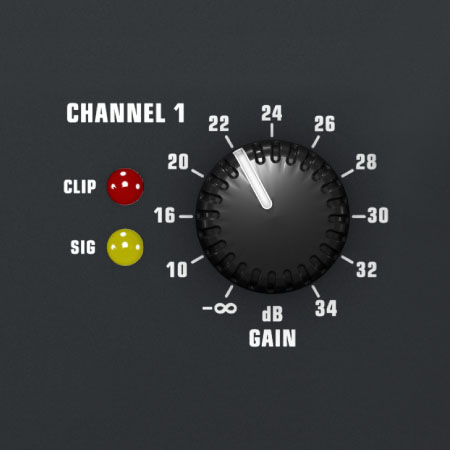 Remarkable Ease-of-Use
The über-simple front panel controls of the EP2000 provides all of your amp's vital signs at a glance. After flipping the Main switch, the Power LED will light when the amp is ready for action. Each of the 2 channels feature dedicated Gain controls and Signal LEDs, that light up when a signal is present at the input, as well as Clip LEDs to indicate when input adjustments are required.
2 x 1,000 Watts into 2 Ohms; 2 x 750 Watts into 4 Ohms; 2,000 Watts into 4 Ohms (bridge mode)
ATR (Accelerated Transient Response) technology for ultimate punch and clarity
Switchable limiters offer maximum output level with reliable overload protection
Detented gain controls for precise setting and matching of sensitivity
Precise Power, Signal and Clip LEDs to monitor performance
XLR and 1/4″ TRS input connectors for compatibility with any source
Professional speaker connectors and "touch-proof" binding posts support most speaker wiring systems
Selectable low-frequency filters remove damaging infra-sound frequencies
Independent DC and thermal overload protection on each channel automatically protects amplifier and speakers
High-current toroidal transformer for ultra-high transient response and absolute reliability
"Back-to-front" ventilation system including air filter for reliable operation
"Built-like-a-tank," impact-resistant, all-steel 2U rackmount chassis
3-Year Warranty Program*
Designed and engineered in Germany
The power amp is one of the best amplifiers in Kenya and is worth your money. The power amplifier price in Kenya is affordable yet delivers excellent quality output