Pioneer DJ DDJ-400
DDJ-400 Professional flagship
Utilizing an interface that mirrors the professional flagship NX2, the black DDJ-400 rekordbox dj Controller provides 2 channels of DJ performance control and features a full version of the rekordbox dj software.
DDJ-400 for all users
The DDJ-400o ffers a tutorial feature that is designed for beginners to master the controller's creative capabilities.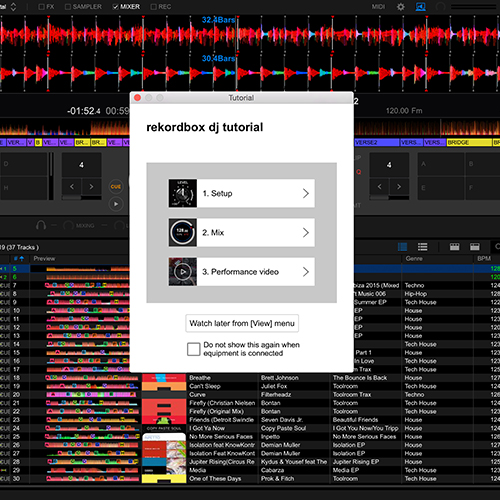 Tutorials
You'll have access to rekordbox's Tutorial feature. Follow along via your computer screen to learn how to use the gear and master DJ techniques.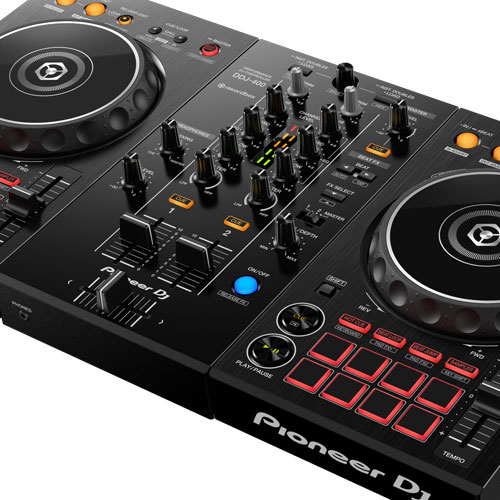 Club-style layout
The buttons and knobs on the DDJ-400 are arranged in the same way as those on a professional setup. So, you can develop your skills and enhance your mixes using pro-level features and effects, and soon feel comfortable performing in DJ booths.
Beat FX
Apply professional FX that match the tempo of the track that's currently playing by using the Beat FX feature. This will help you craft unique sets even if you're just starting out.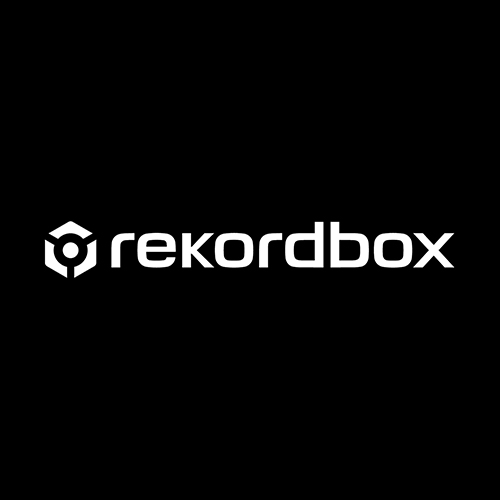 Performance features
Unlock rekordbox performance features by simply connecting the unit to your PC/Mac. And, if you subscribe to the Creative plan, use Cloud Library Sync for seamless library management across multiple devices, and easily make custom versions of tracks in Edit mode.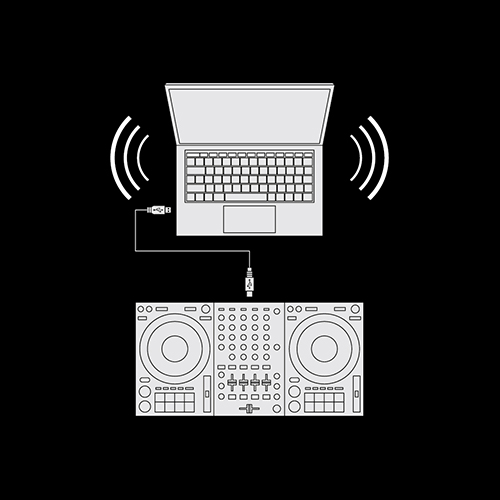 PC Master Out
For flexibility you can choose to hear your mix through your computer's internal speakers or connected desktop speakers. At the same time, you can use your headphones to cue independently of the master out.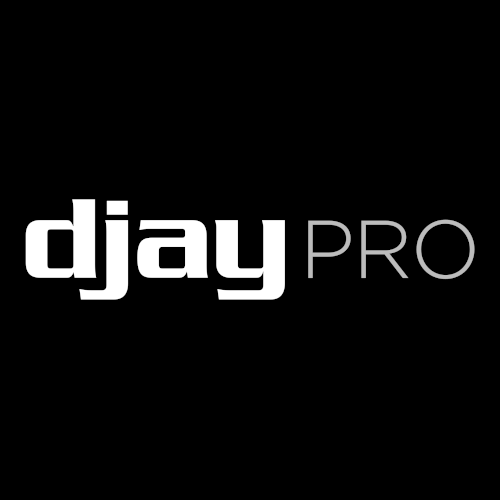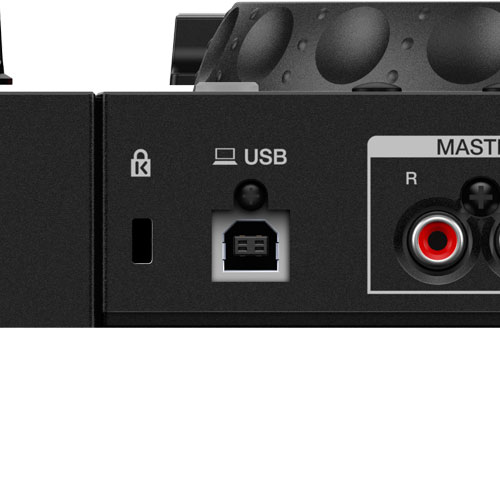 Plug and play
With a built-in sound card, simply connect the controller to your computer using the provided USB cable to power up and begin playing.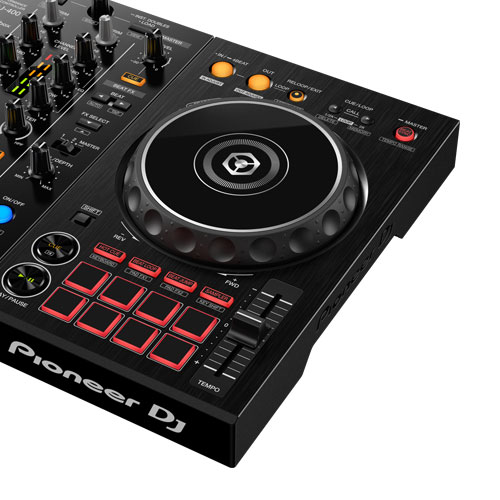 Portable design
Take this controller with you wherever you go thanks to the easy grab handles and lightweight design.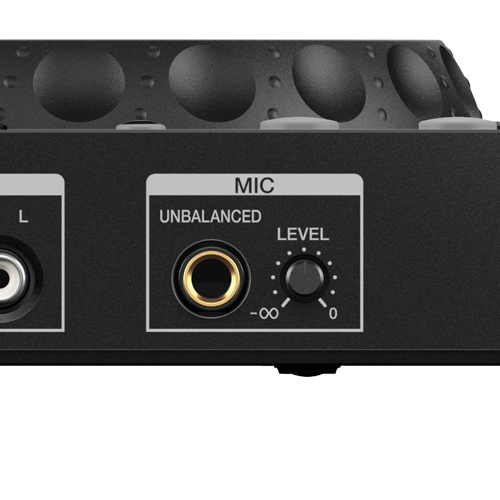 Clear audio
The mic input circuit produces clear audio without distortion to ensure crystal-clear sound even at high input levels.
Pioneer DJ DDJ-400 Specifications