WING Expansion Card for 64×64 Channel Audinate Dante AoIP Networking
Product Features
64-channel 48 kHz, bi-directional audio interface for Dante* IP networks
Low-latency 24-bit signal transmission with sample-accurate synchronization
Allows interfacing with standard 100 MBit/s or Gigabit network infrastructure with DSCP-based QoS
Mixed sample and bit rates can coexist on the same Dante network
WING-DANTE
The 64-channel 48 kHz bi-directional audio interface brings even more I/O options to the WING by making it ready for integration with Dante-enabled IP networks. Dante is a proprietary AoIP solution from Audinate, which also complies with the AES67 standard for improved interoperability.
standard 100Mbit/s or Gigabit Network infrastructure with DSCP-based QoS
It uses either standard 100Mbit/s or Gigabit Network infrastructure with DSCP-based QoS, with support for mixed sample and bit rates coexisting on the same network. The WING-DANTE card utilizes 24-bit signal transmission with sample-accurate synchronization and low latency, ensuring the highest audio integrity. Its secondary input allows you to set up seamless, redundant network access.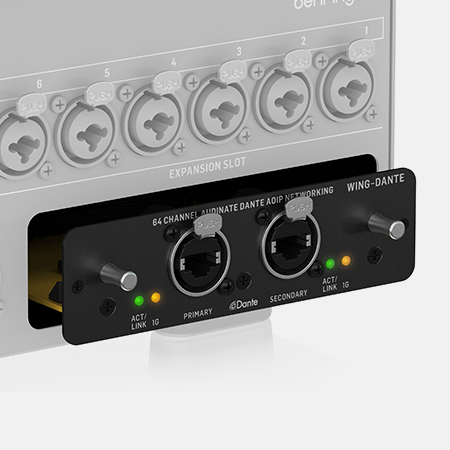 Easy Installation
The WING's expansion slot provides flexible and expandable connectivity for many different applications. The WING-DANTE Expansion Card can easily be installed in place of the WING-LIVE card that is pre-installed. Simply remove the outer two screws left and right and pull the card from the slot. By installing the WING-DANTE card your mixer will immediately speak Dante and interface with any Dante network infrastructure.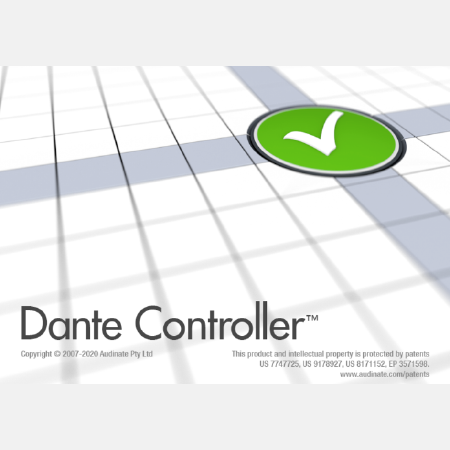 Total Control
When the WING-DANTE card is connected to a network or personal computer, Audinate's Dante Controller application gives you full control over configuration and signal routing among all your Dante-enabled devices in that network. Also, replacing your WING-LIVE card doesn't mean you have to give up the live recording option. Simply add the Dante Virtual Soundcard driver to your PC or Mac to enable Ethernet-based recording and playback from your favourite DAW or application from anywhere in the Dante network.
the professional Digital mixer that emphasizes quality, audio performance, and easy-to-understand, uncluttered control surface
mixers price
For sale in Kenya at affordable prices. Order yours at drumbeatssounds now.
mixers dj
The mixers Dj go-to for the ultimate Music mix. It is an all-in-one powered mixer that packs a high-performance mixer, power amplifiers, graphic equalizers, and digital effects unit into a compact, portable console-style unit. It's rack-mountable for easy portability and is suited for many uses. 
mixers audio
The audio mixer's price is very affordable and worth the purchase compared to what it offers